The Amphibian Links
If you like The Amphibian.co.uk, then please visit our other websites:
Other Amphibian Websites


Online Amphibian Accessory Shops

 www.petsparade.co.uk/reptiles
Online UK reptile accessories supplier, selling heating mats/bulbs, substrate, water bowls, Vivarium furniture and more
Recommended Reading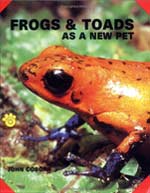 Frogs & Toads as a new pet by John Coborn
A great beginners book with general care for most popular frog and toad species kept in captivity.
Covers facts, housing, feeding, hygiene, general care and breeding.
Click to find it on Amazon.co.uk
---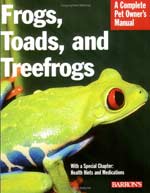 Frogs, Toads and Treefrogs by R. D. Bartlett
Covering a wide range of popular species. This book gives information and advice to help you take good care of your frogs, toads and treefrogs.
Click to find it on Amazon.co.uk
---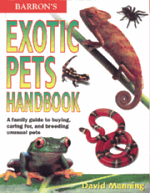 Exotic Pet Handbook by David Manning
A simple, easy to understand guide on a range of Exotic Pets including many Amphibians, like Axolotls, African Clawed Frogs, Oriental Fire-Bellied Toads, Fire Salamanders, Red-Spotted Newts and Tree Frogs.
Click to find it on Amazon.co.uk
---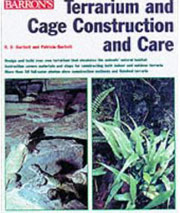 Terrarium and Cage Construction and Care by R.D. Bartlett & Patricia Bartlett
A book that shows you how to design and build terraria that simulate the natural habitats of your amphibians.
Click to find it on Amazon.co.uk